Residential Electrician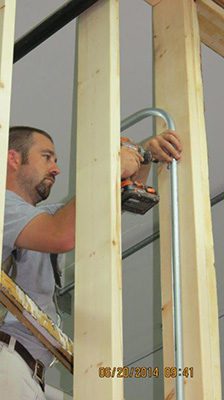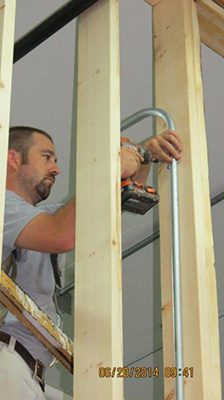 Since 1990, Polk Electric has been the trusted electrician for residential electrical service in the city of Rock Hill, as well as York, Chester, and Lancaster counties. We're available to you 24 hours a day with on-call emergency electricians to make any electrical repairs you may need. No matter if it's electrical panel replacement or repair, outdoor lighting, telephone line repair, or home inspections, we're there to get your problem resolved when you need it done.
At Polk Electric, we work with each individual customer to build a relationship and create a comfort level to better meet your unique needs. Are you dealing with a malfunctioning outlet in your bathroom? Have you noticed a sudden surge in your electric bill? If so , we will provide you with a range of options to resolve any issues that you may be facing. No matter how simple or complex your job, our courteous and professional residential electricians will make sure the work is completed on time and to your satisfaction.
Residential Electrical Services Offered: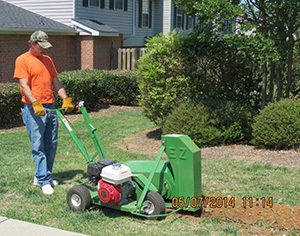 Residential electrical safety inspections
Energy saving home evaluations
Electrical panel replacement and upgrades
Circuit breaker replacement
Ceiling and attic fan installation
Telephone line repair and installation
Electrical outlet installation and childproof outlets
Backup generators
New or old construction
Wall fishing
Meter work
Residential Electrical Safety Inspection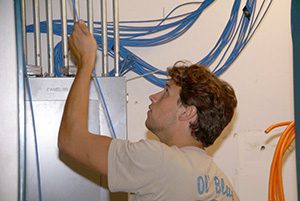 Are you buying a new home? Do you think your current home's wiring may not be safe? Polk Electric offers residential electrical safety inspections to give you the peace of mind you need with your largest investment. Electric system issues can lead to wasted energy (which can cost you hundreds of dollars over the course of a year), serious electrical shocks that can cause serious injury and even death, and even fires that can destroy the home you have invested so much into. Our knowledgeable, courteous, and experienced residential electricians will give your home's entire electrical system a thorough inspection. Once this inspection is complete, we'll give you our best assessment on the areas we feel need to be addressed to protect your home and keep you safe. We will go over all available options before any work begins. Our electricians can usually make any needed repairs or replacements on the spot. Make sure you and your loved ones are safe. Call Polk Electric today and let us give you the peace of mind you need to make your house a happy home.