Trusted Residential & Commercial Electrical Contractors
Since 1990, Polk Electric has been one of the most trusted electrical contractors in the city of Rock Hill, as well as York, North Chester and Lancaster counties in South Carolina in addition to the south Charlotte region of North Carolina. Our residential and commercial electrical contractors are available to you 24 hours a day with our on-call emergency services. No matter if you need electrical panel replacement or repair, outdoor lighting, telephone line repair, installations, or home inspections, we're here to get your problems solved as quickly as possible.
Our Way of Doing Business Sets Us Apart
We know that your time is extremely important. That's why at Polk Electric, our method of doing business is very simple:
Once you contact us, we will be there in a very prompt manner to survey your job.
After this survey, we will give you an open and detailed assessment about your project and what exactly to expect. We will also let you know how long we believe it will take to bring your job to a close.
Finally, we will give you an upfront, honest estimate as to what your job will cost. This way there are no hidden surprises to catch you off guard. Plus, with our low pricing, you won't be disappointed with the quality or the value you receive.
Putting Customers First on Every Job
At Polk Electric, our goal is to build a long term relationship with every customer we serve. We go the extra mile, making your experience the very best it can be by focusing on customer service and customer satisfaction. We work hard each and every day to ensure that you will continue to do business with us in the years to come.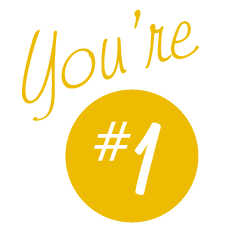 Contact Us Today to Learn More
Get in touch with an electrician at Polk Electric to learn more about how we can help you. We're always happy to answer your questions or to give you a quote.